Backsplash Materials & Why They Matter? | Direct Home Remodeling Inc
The Best Backsplash Materials According to Your Needs 
See the brick…That's your backsplash. Protecting your wall and paint from unnecessary oils from splashing off your stove onto the back of your wall. Hence the name backsplash, but let me go ahead and explain the importance of selecting the best texture for your kitchen design.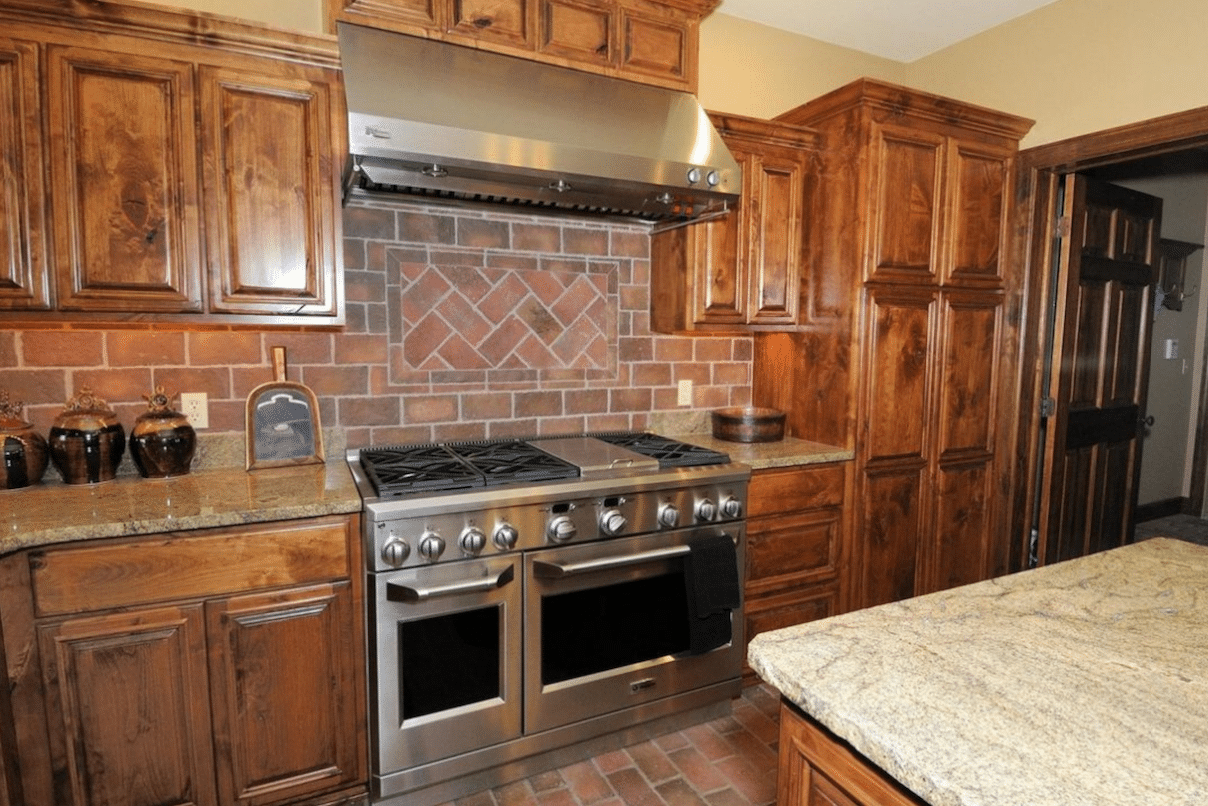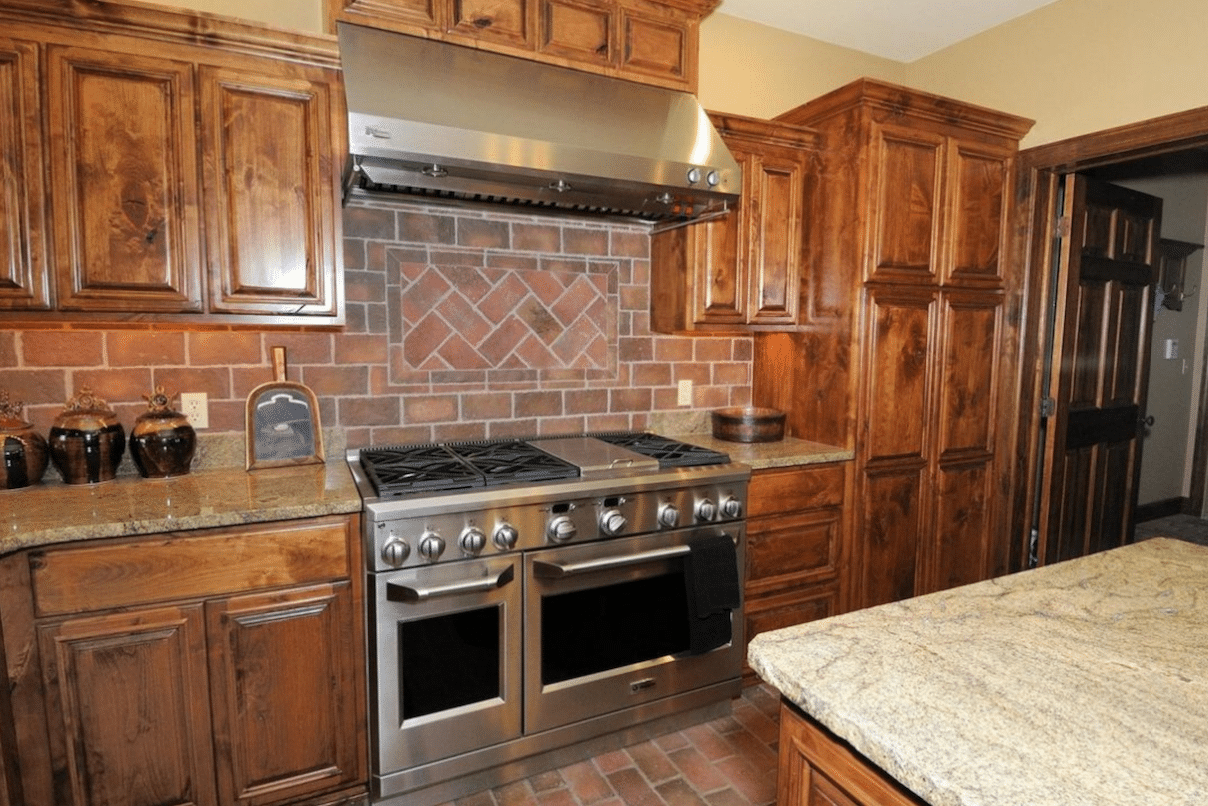 A Backsplash provides multiple benefits to your home for you to protect your walls and kitchen cooking area in order to keep clean and low maintenance. The different materials provide different types of themes or styles you can incorporate into your kitchen.
These themes or styles add a personal touch to the kitchen, eliminating stains, keeping pests out, and making clean up quick and easy. Read up on the difference of materials usable for a beautiful backsplash remodel.
Metal backsplash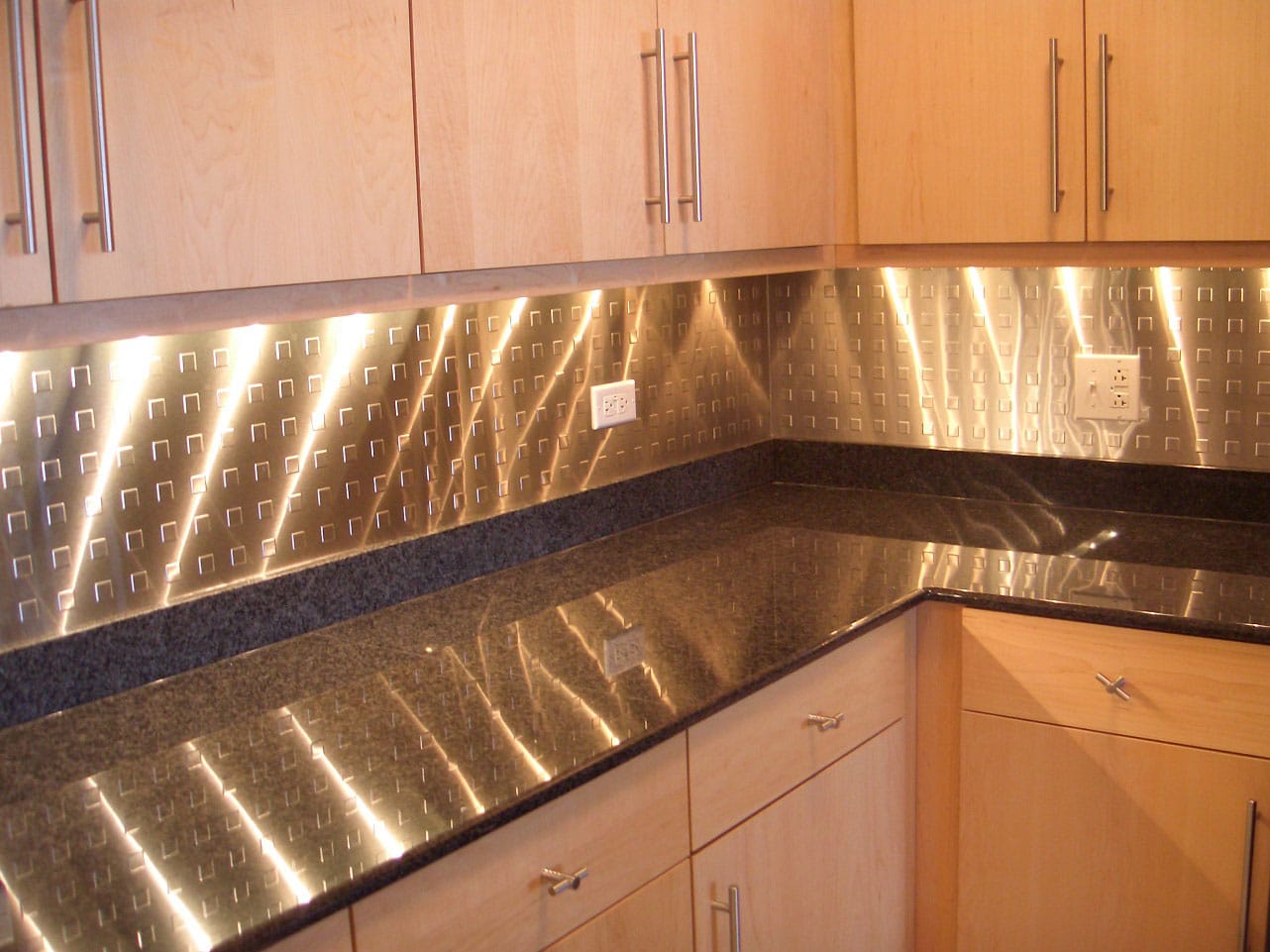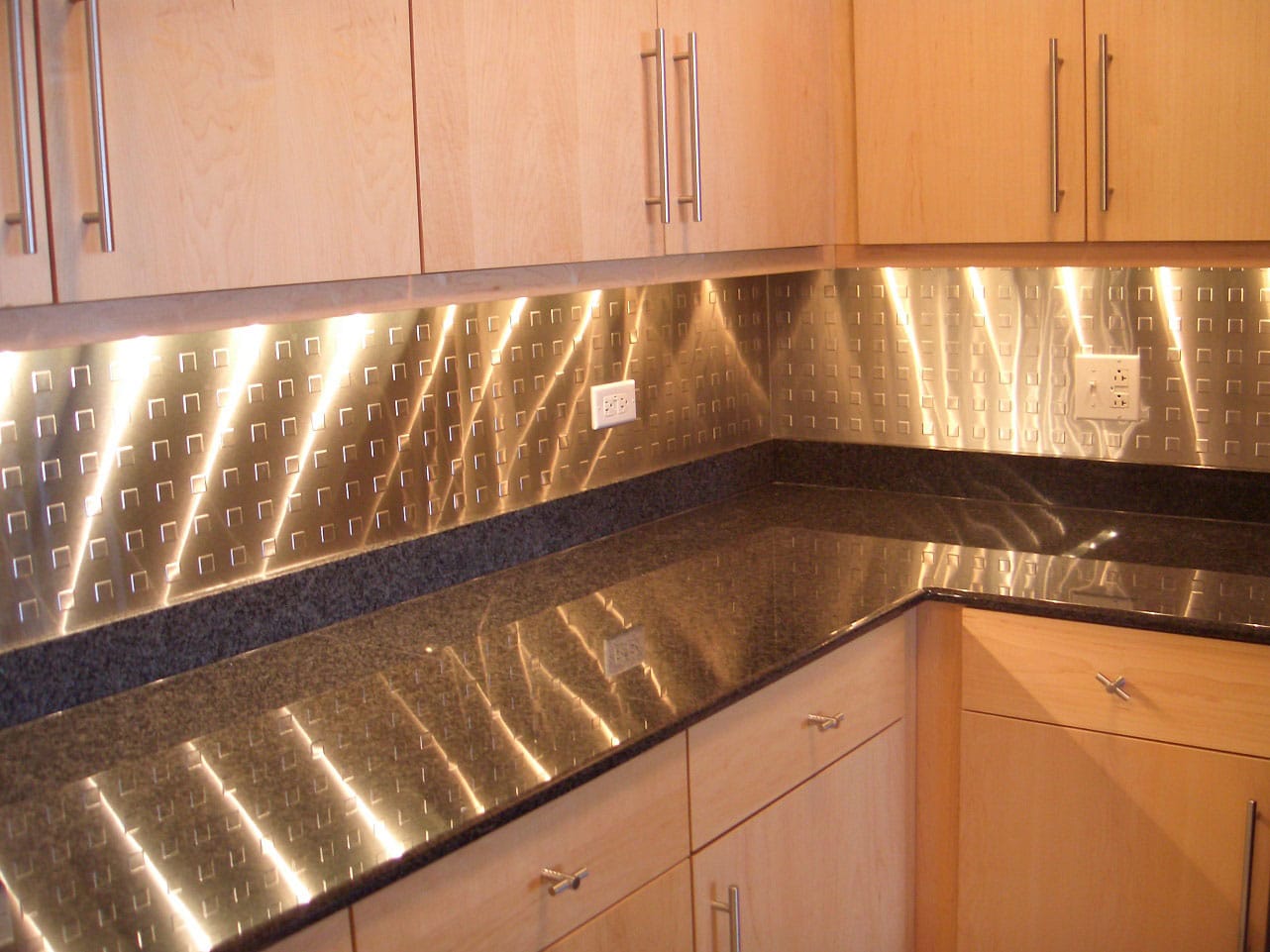 Metal is easy to apply and can be more sanitary in certain situations. A few nails, nice adhesive and it installs right onto your existing kitchen wall. Although steel can rust, the metal backsplash material is usually always treated. This is so the material will never rust no matter how much splash you get on the surface!
Metal backsplash also provides endless color and design options for your kitchen in which you can emulate the industrial metal look into a professional color scheme. Metal tiles aren't just customizable but also a bit inexpensive then ceramics and glass.
Adhesive backsplash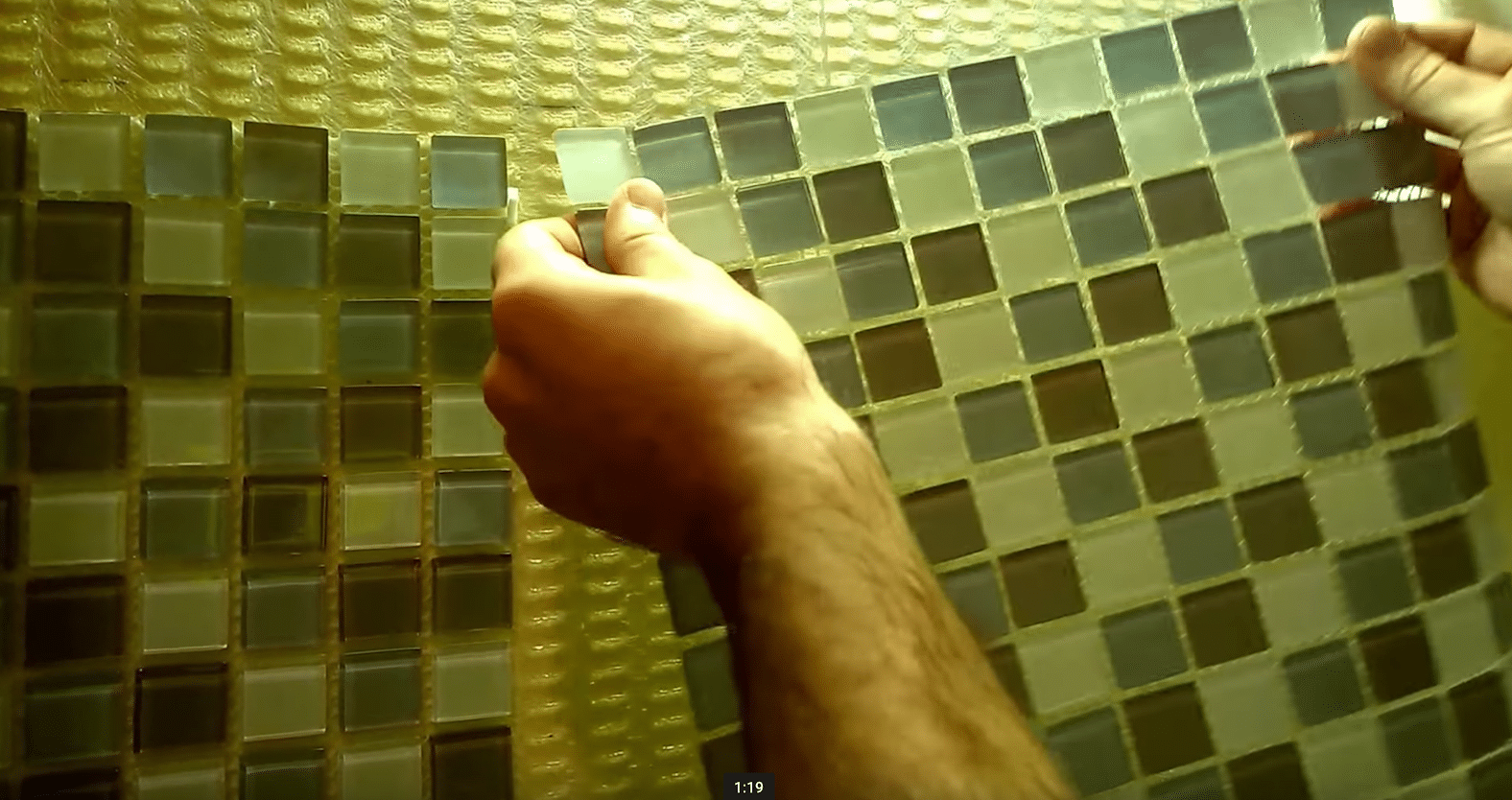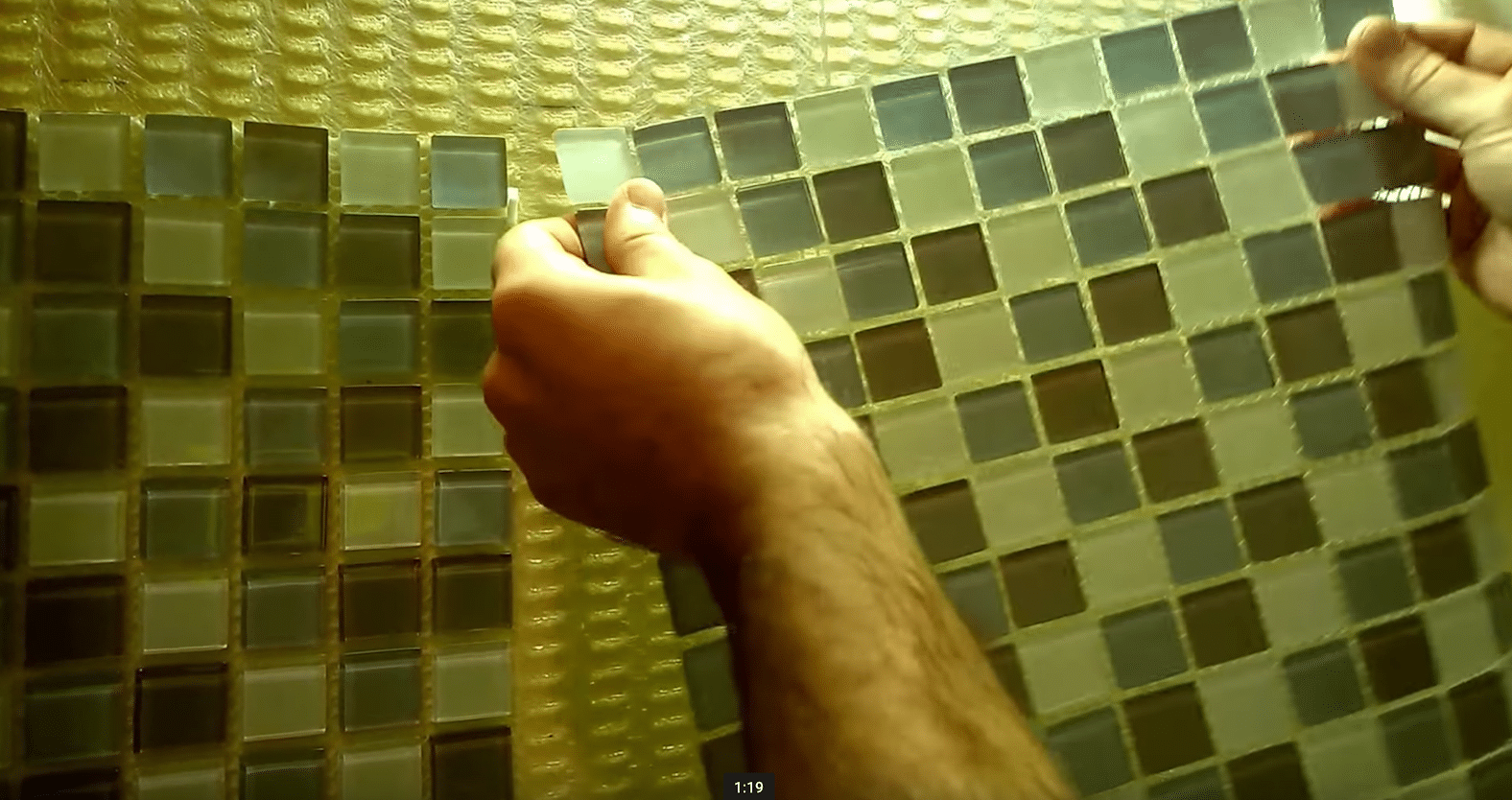 Overall adhesive backsplash patterns are lightweight material, thin and plastic that can easily be applied to your kitchen wall. Adhesive backsplash eliminates the costly procedure and removes the required construction for grout, seam sealer, mortar or other costly ceramic materials needed for backsplash application.
Stainless steel backsplash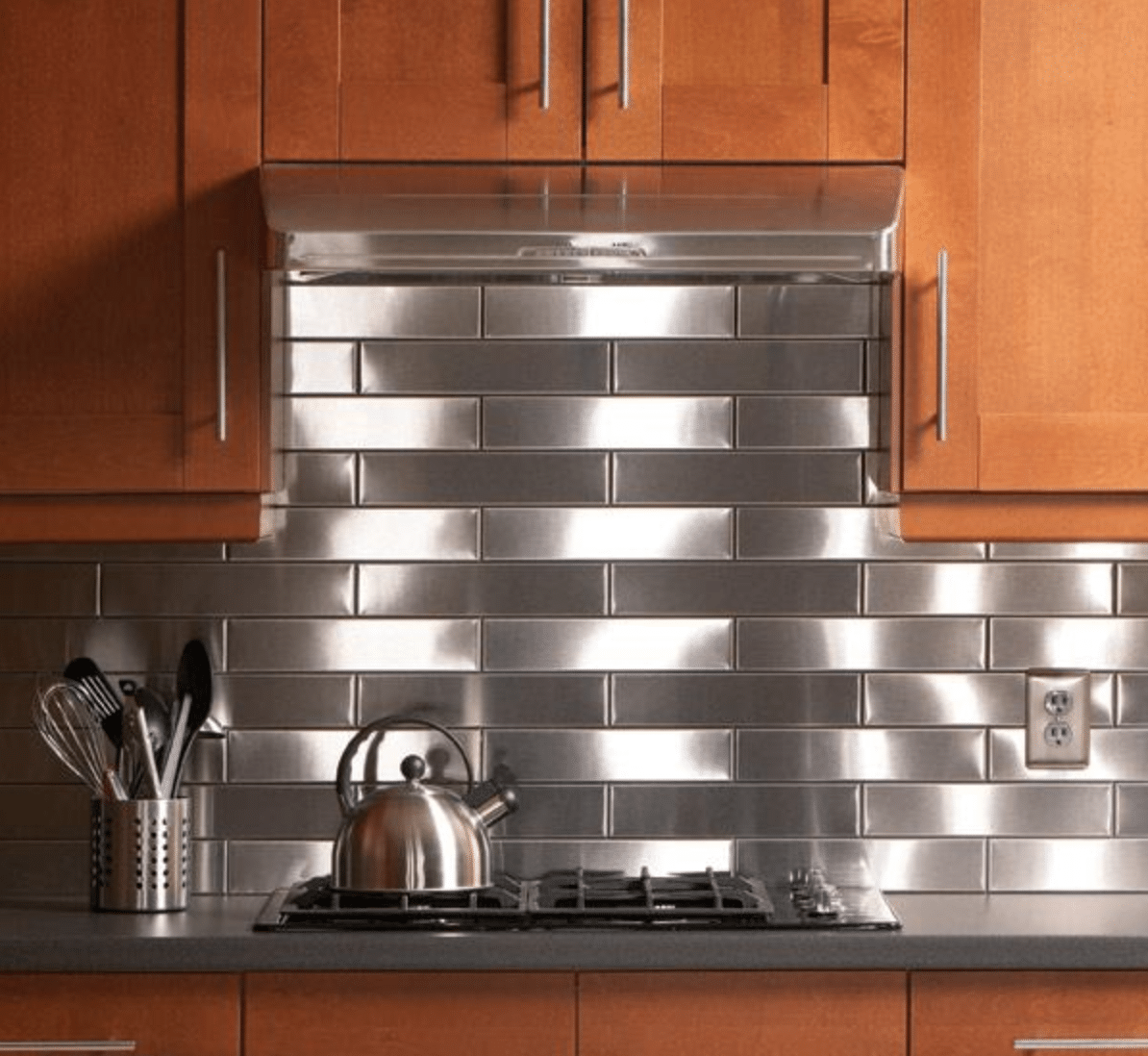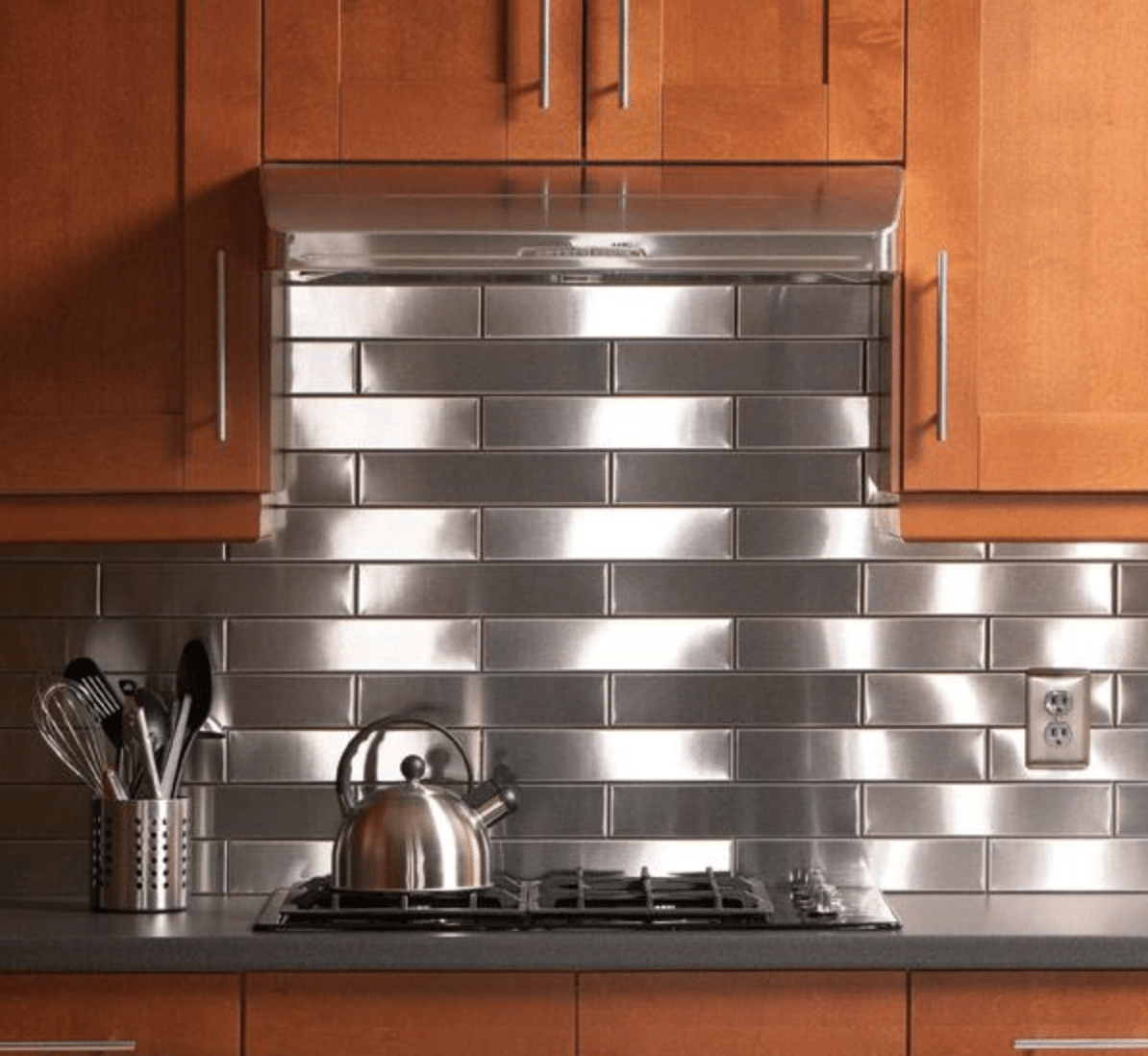 The main advantage towards stainless steel is not only inexpensive material but its the simple clean up combination of some hot water, soap and a sponge. Frequently cleaning the surface will be to your advantage of making your kitchen spacey and brighter. Stainless steel reflects light creating a small illusion in your kitchen providing bigger space.
When you use larger sheets of stainless steel this eliminates the concern for cracks in your wall or grout falling apart. The best advice we can recommend for the lifetime of stainless steel backsplash is keeping it clean. Fingerprints, acidic foods, and other greasy remarks left on the surface for a prolonged period of time will make it a little dull making it noticeably dry in your kitchen, so keep it clean!!
Tin backsplash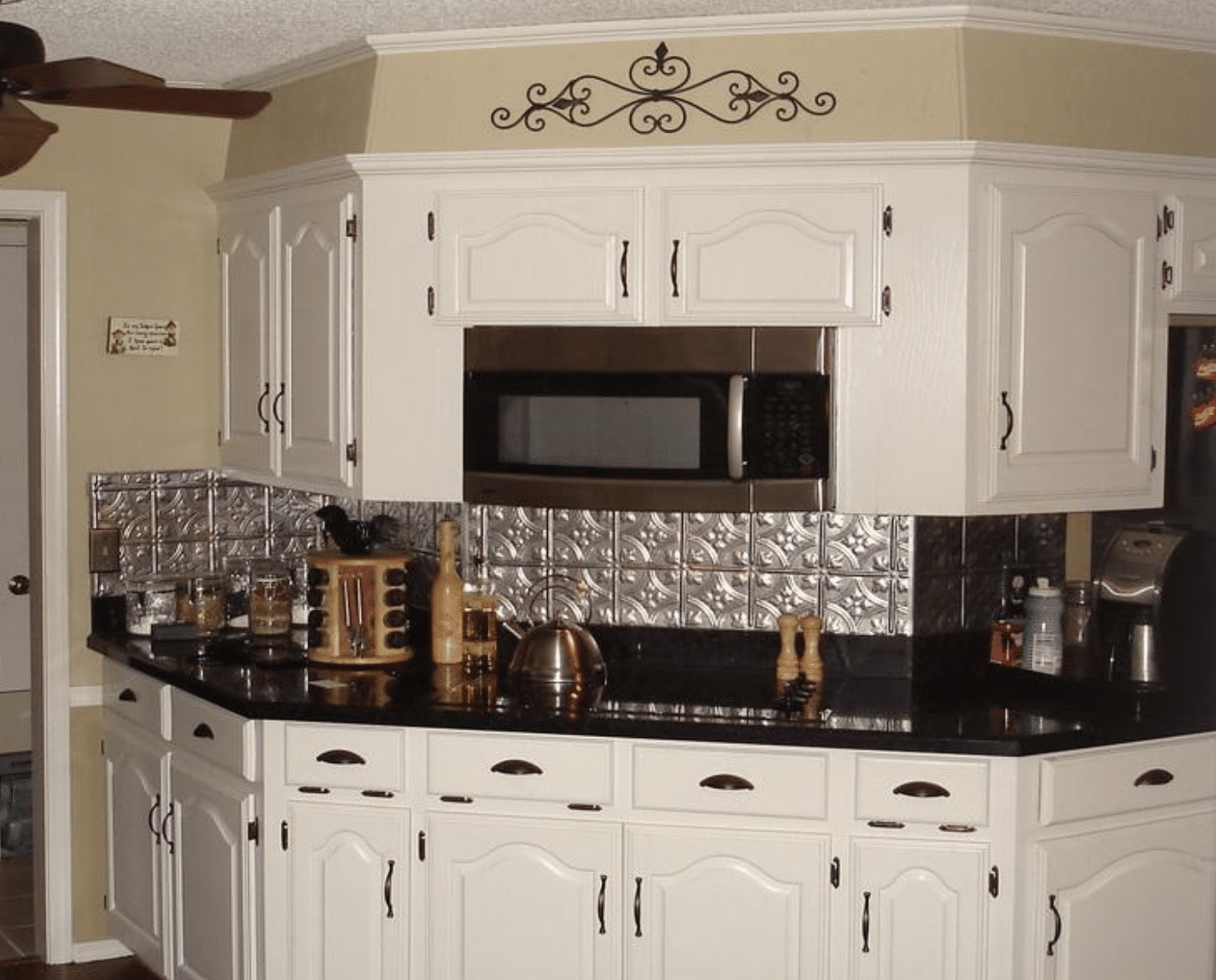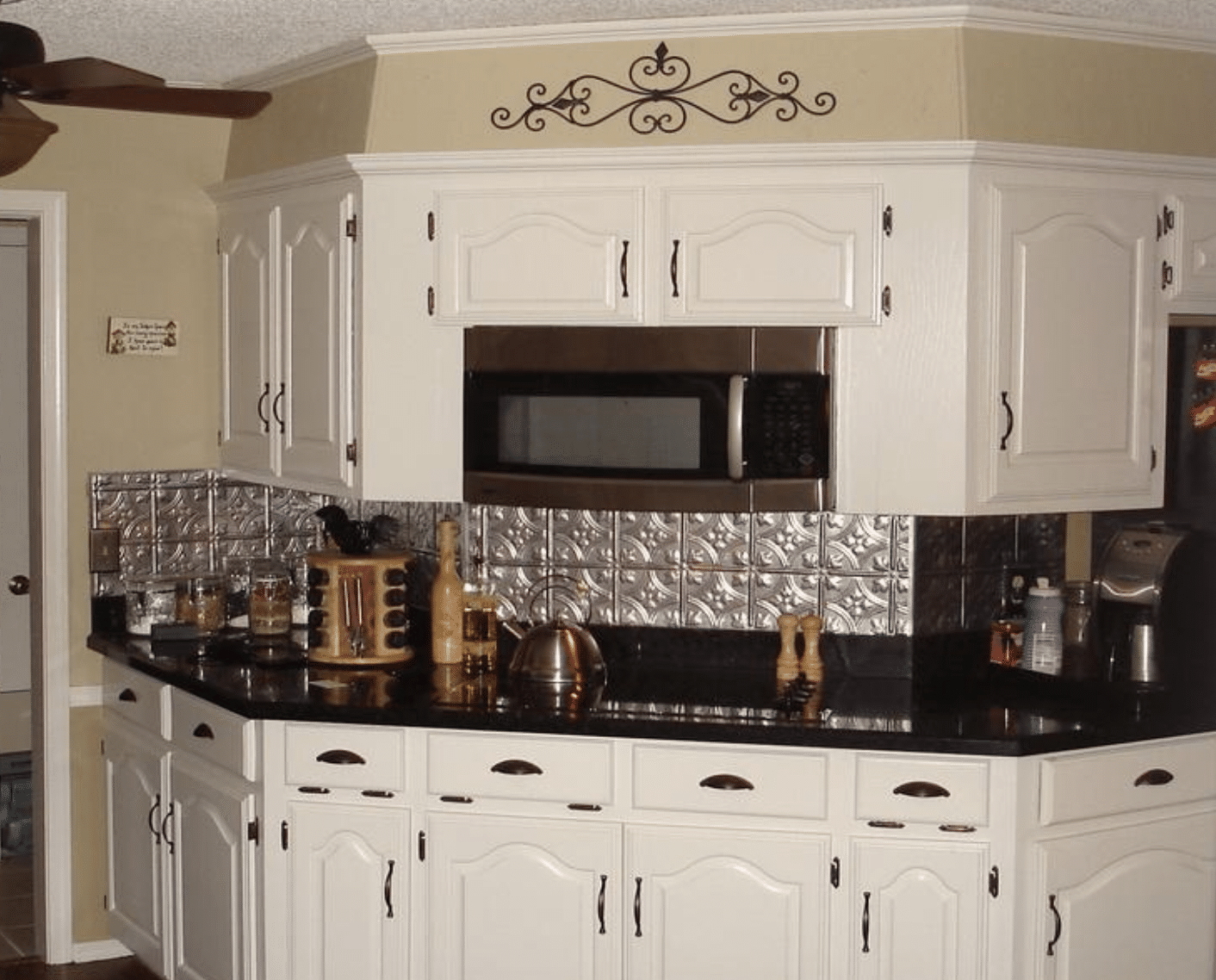 The list of pros of tin tiles dominates the cons, let me explain them to you!
DIY (Do-It-Yourself)
Customizable towards your preference and design
Easy Clean-Up when dirty
Durable for long-lasting kitchen life
Cost Efficient for your family, easy on the wallet
Eco-Friendly because of recycled material
Tin ads interest, color, and texture, and when someone comes in your kitchen they don't notice your ceilings, the first thing they see is the backsplash. Tin brings charm and character to the kitchen if applied well and clean.
Cons of tin are mentioned below
Many patterns to choose from
Tin can have a busy design if selected wrong pattern, choose wisely or work with a designer
Acidic liquids left on the surface can cause heat staining or permanent etching
Dent damage is susceptible
Copper backsplash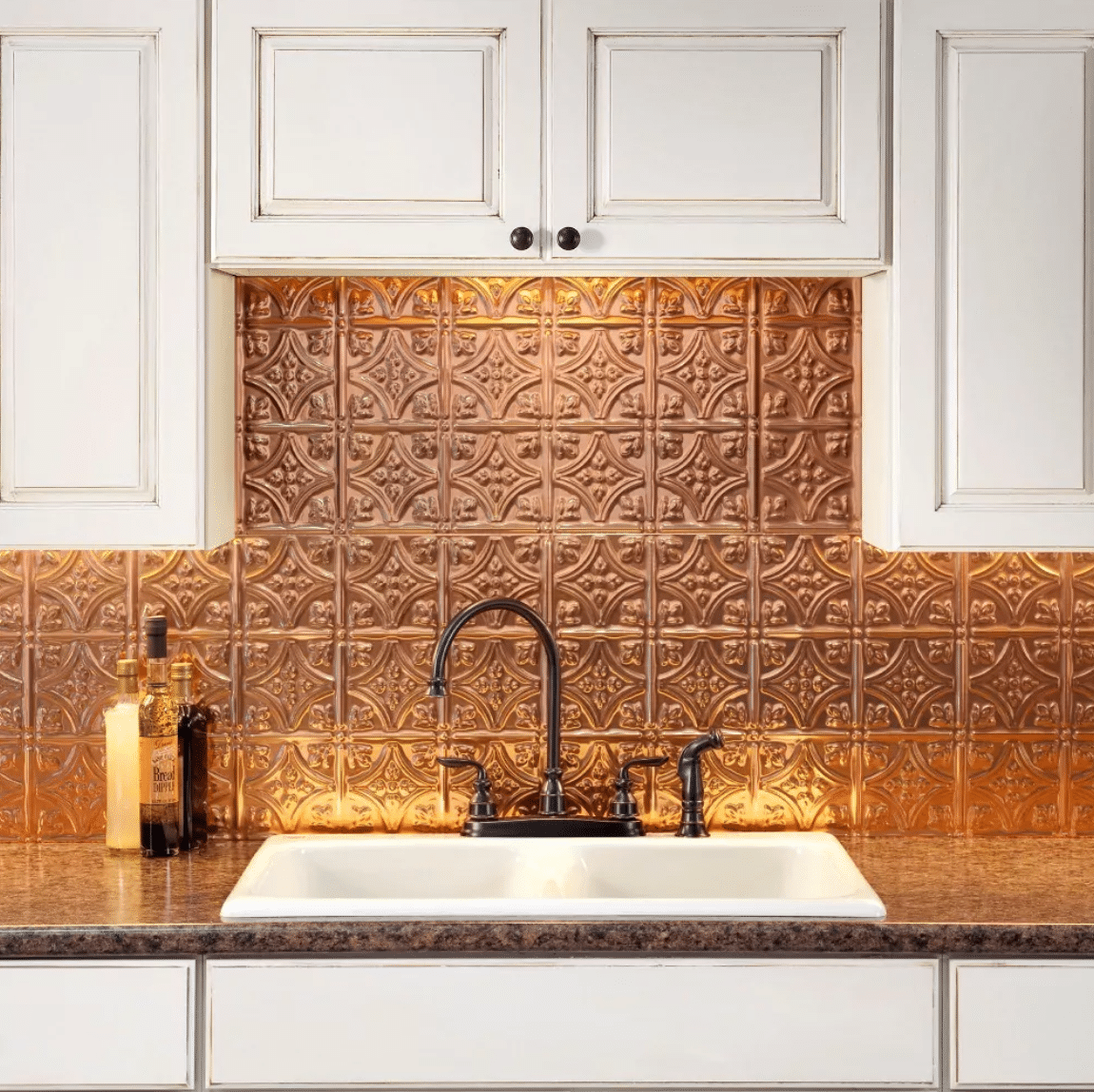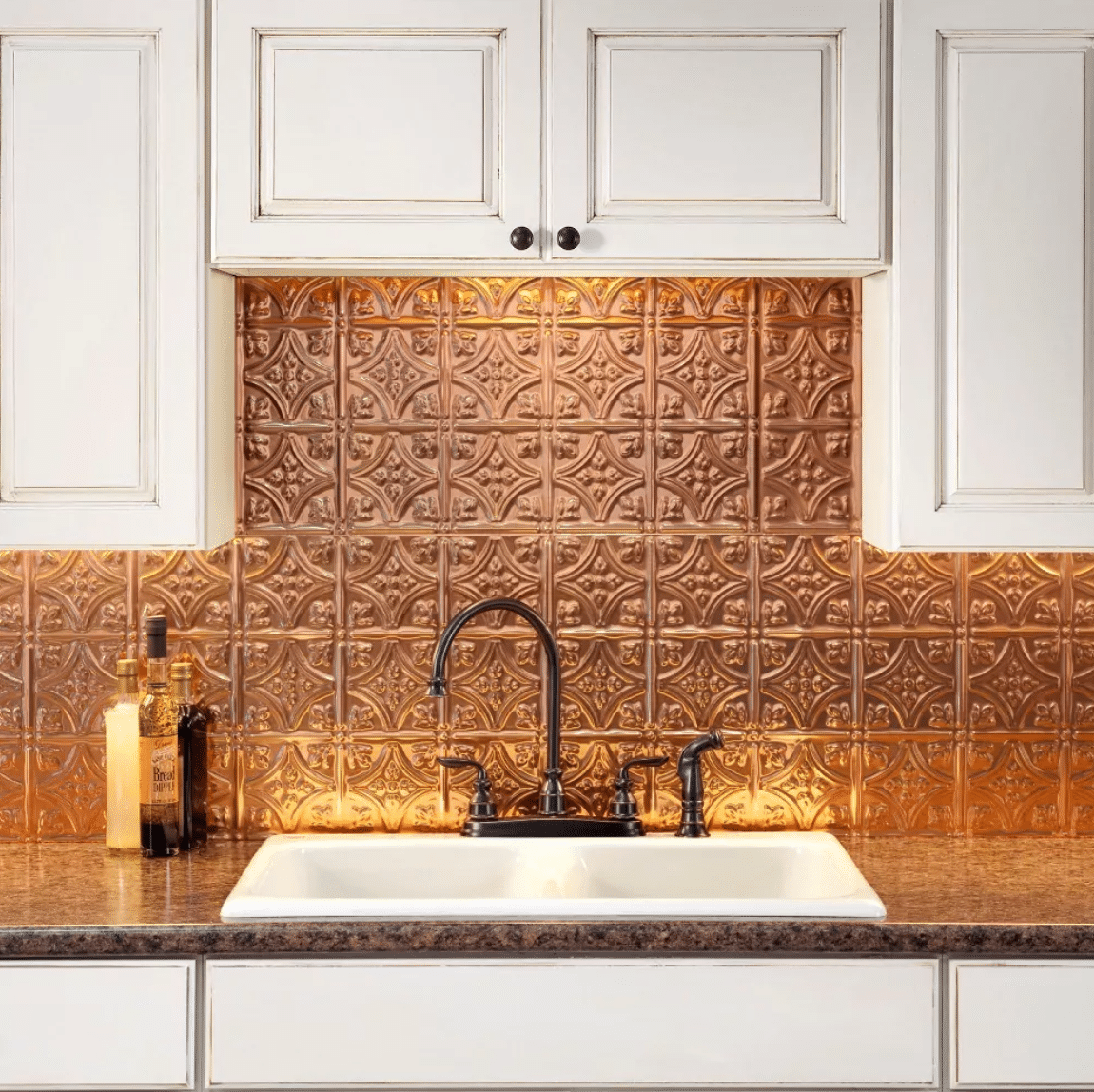 It is a good choice to select Copper for many reasons related to the design and easy maintenance aspect. Because copper is a nonporous material it has a life longer than usual but buyer beware! Although copper is a metal it can still be easily dented and scratched that will ruin the design of your kitchen.
Copper is inexpensive but can become a lot more pricey depending on how much you need.
Mosaic backsplash
Other then the creative backdrop mosaic tiles create, it also presents you with multiple options to design your kitchen with. Whether you are looking to add a normal backsplash or something more on the creative side there are many types of mosaic tiles you can choose from. The mosaic tiles add a nice visual appeal, they are durable stones making them more flexible for design. Mosaic tiles are recycled glass they are available in eco-friendly pieces of tiles.
Glass backsplash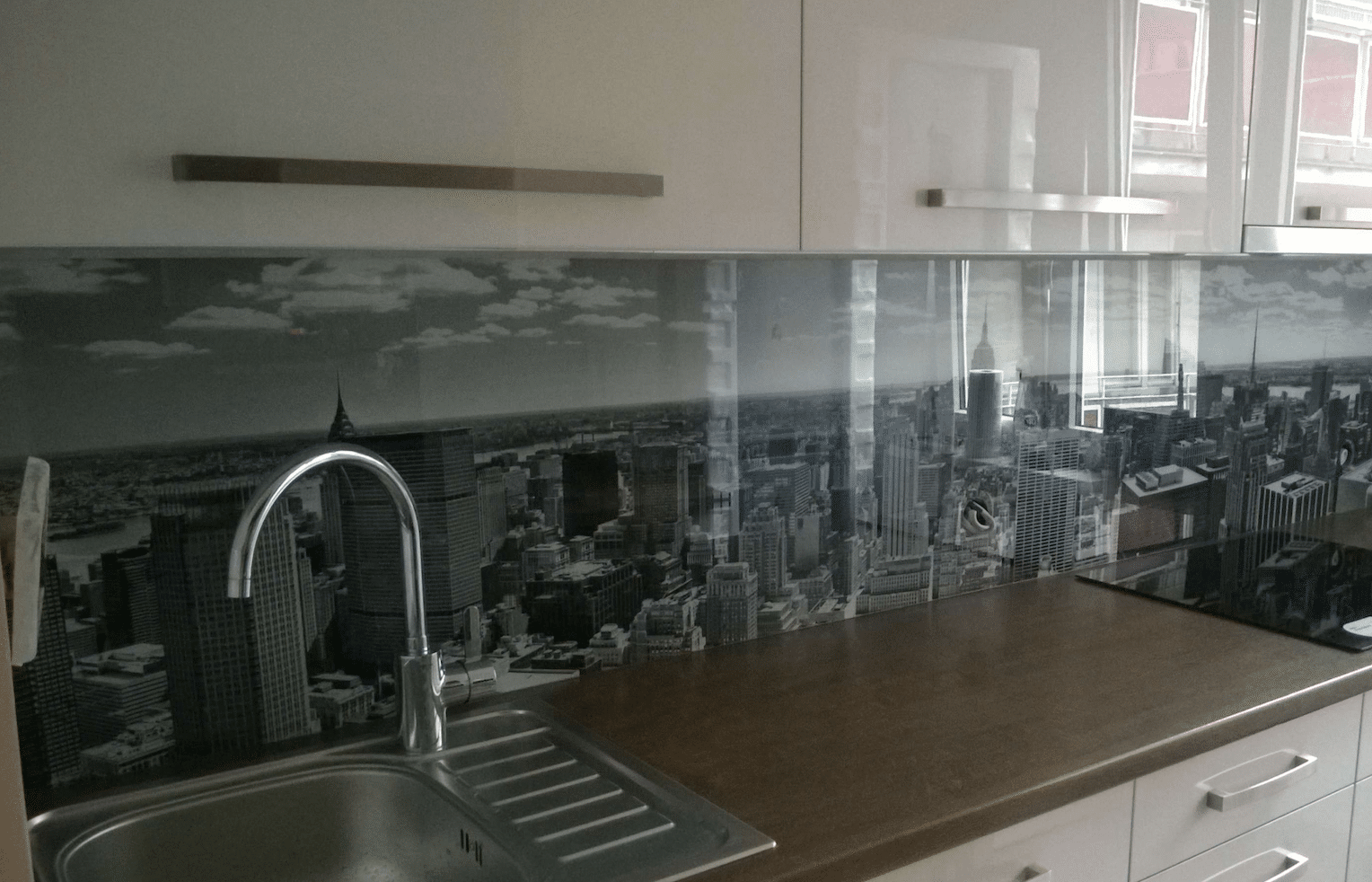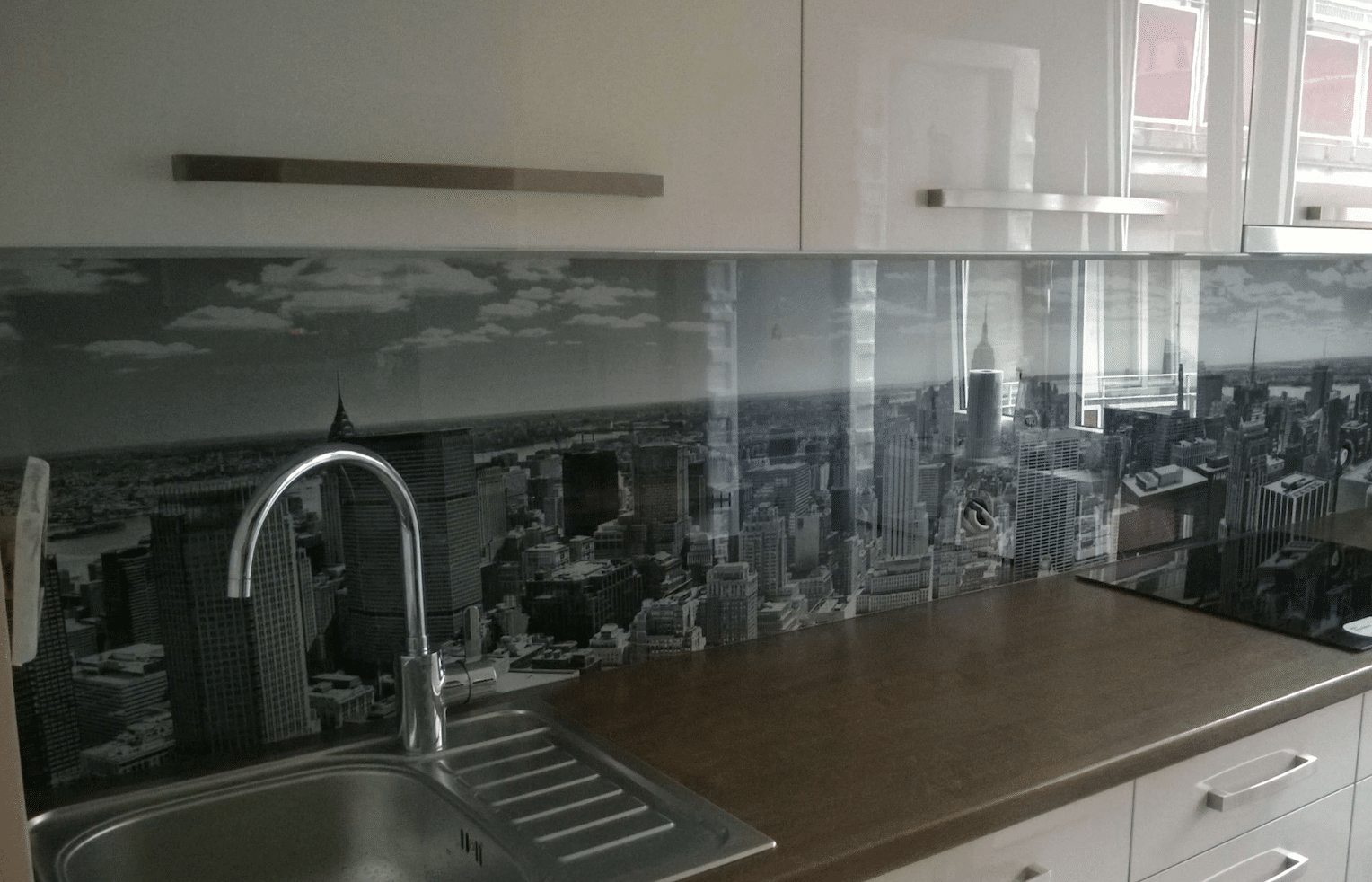 Glass backsplash is an interesting concept, it can be blank or covering your wallpaper. This makes your backsplash practically transparent, and easy enough to just clean and wipes down similar to the metal suface.
With a glass backsplash, you can incorporate designs on your wallpaper and focus more on the wall design rather than a backsplash design. You are able to choose a simple color scheme in your kitchen and select a solid color glass panel to use instead. There are many choices that are available with glass and it is your creativity ultimately how much you want to use it
Overall
Now that you have learned the importance of selecting your material used, we recommend making the best color decision and selecting a material that goes well in your kitchen. Choosing backsplash can be stressful as it is the first thing someone looks at when they come into the kitchen so choose wisely.
When you need help with designs, materials and ideas don't hesitate to call us and let us know what you are interested in! We are open to all ideas and willing to help out potential clients in order to transform there entire home.
Hope to hear from you and have fun building!