Window/Door Services in Bay Area | Direct Home Remodeling Inc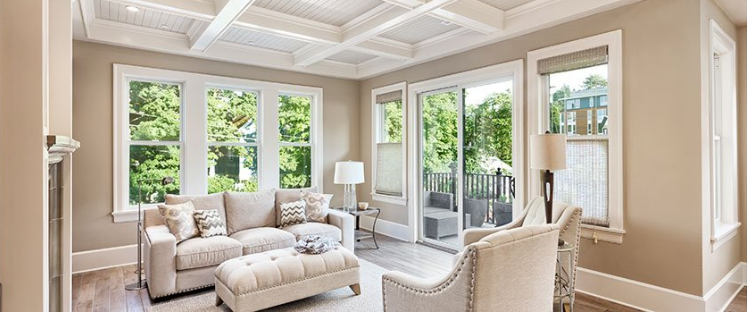 Window and Door Replacement
We don't just remodel houses, Direct Home Remodeling Inc. does it all. We alleviate any problems and stress you have with your DIY window replacements. When you decide to renovate certain commodities in your home it should be a peaceful exercise that should last a lifetime warranty rather than a frustrated act of labor. If you are unsure of what you would you are looking to add to your house, give us a call for a free appraisal.
Process
Our staff is knowledgeable enough to show you a variety of window designs to select from and working as a team rather than an individual contractor, efficiency is key. In order for our team to get the perfect fit, our professional staff of experts will come by and do a pre-replacement for free to see if the windows could be saved or repaired beforehand. Once we determine the window frames cannot be saved, we bring a few recommendations into the picture. we make sure to help you select windows that don't just get replaced but also accentuate and compliment your outside exterior. By offering a selection of window replacements we are helping you select, design, and fit all your windows to size, seamlessly for residential and commercial establishments.
Door Replacement
What is the first thing you notice when you walk to your neighbors' house? The door! A crucial and often very overlooked asset of the house. If you think about it the front door is the access point for all homes. Without proper protection and appeal, you may be susceptible to burglary and possible theft if proper precautions are not taken seriously. Fortunately for the potential clients, Direct Home Remodeling Inc. re-assures each customer with a wide selection of doors that either compliment the window set up or theme of the overall house. As you can see in one of our Los Gatos projects above, we made sure to add windows to the doors.
Process
Safeguarding your house is one of the most important aspects of being a homeowner, and by replacing the windows and frames, more often than not customers usually decide to also change the style and protection of there front door as well. Keeping an overall theme to the house is essential for each piece of the property to contain more value then it did originally. Our expert door technicians discuss the advantages and disadvantages of each door you have in mind to make sure you choose the best choice possible.
Window
Energy efficiency is a no-brainer when installing new windows, but exterior design, interior temperature cooling, and outside appearance is usually forgotten. These are some of the most important aspects when selecting new window designs and here at Direct Home Remodeling Inc., we make sure you take all these factors into consideration before you replace your old set of windows.
Door
You can always change your front door, but with Direct Home Remodeling Inc. you have the freedom to select the perfect door that accentuates and compliments your residential property. First impressions are everything these days so if your door is looking a bit unstable, old, or desperately needing a new repair don't wait any longer and give us a call!
Overall
When you hire Direct Home Remodeling Inc. you're not just investing in a life project for your house, you are providing your family with a lifetime warranty of comfortable living. With an attention to detail for window and door installation, our process is quick, clean, and professional. When selecting the best doors and windows your informed of all decisions. A door or window replacement is more than just taking out the old and replacing with the new. We see it as an opportunity for you to transform your house into the dream home you have been wanting. Give us a call for a free appraisal, we look forward to hearing from you.