Kitchen Remodel Before The Holidays?
The Best Experts on Kitchen Remodeling
Don't wait until Thanksgiving to start cleaning your kitchen, act now! Your kitchen is the heart of your house and designing the room for space is essential. For full functionality, Direct Home Remodeling Inc. aims to provide your family with comfortable and inviting kitchen plan. We make sure your residential needs are met with a 3-d model so that you can have a clear visual understanding of what your kitchen will look like during the holidays.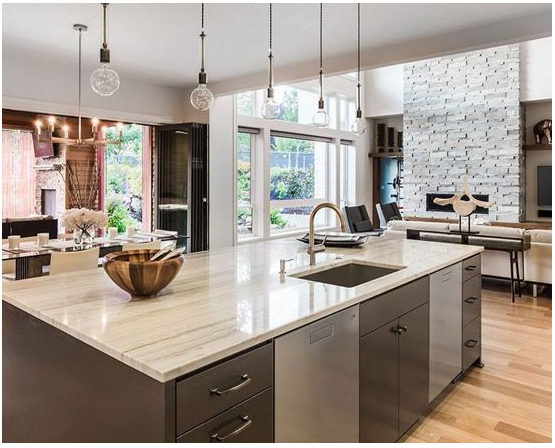 When it comes to remodeling your kitchen, Direct Home Remodeling Inc. takes care of the needs of you with experts who have served all over the Bay Area. Our hired professionals make sure to keep your best interests in mind, building to the exact detail and specifications.  In addition, you will work with a project manager who will discuss the timeline of all details with you. Starting from the materials you are looking for, for the discounts we offer on tile/marble countertops, you will have a partner in the game the whole time.
Trendy Kitchen Cabinets
Our testimonial page explains what our clients have said in the past about how exquisite our kitchen cabinets are then you should go check them out. Kitchen cabinets are a kitchen households standout feature, but often very overlooked. Without neat, or clean areas to hold your pots and pans, your summer BBQ could be a disaster. With  Direct Home Remodeling Inc. we make sure our engineers accommodate your specific instructions to make sure we are doing everything requested
The kitchen is visited by everyone at all times of the day, and our top-class services, we are second to none when it comes to our kitchen designs. With services like ours, you can select the material and the type of finish for your cabinet/kitchen project.
Our expertise and consultants have expanded for the past 20 years in the professional remodeling industry. Selecting a team of professionals like Direct Home Remodeling Inc. you have the freedom to have an all new kitchen and cabinets installed.
Suming Up
Working with Direct Home Remodeling Inc. your not investing in a housing project, you're providing your family comfortable living for a lifetime guarantee. With an attention to detail on all installations, our cabinet specialist is the go-to people. For those who want quality kitchen cabinetry in all cities surrounding the Bay Area, Direct Home Remodeling Inc. can stop by and give you a free appraisal.